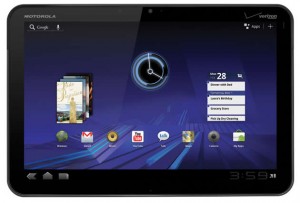 Motorolla Xoom
The Motorola Xoom tablet is now available for online order, or you can pick one up at a best buy. It ships with Google's new Honeycomb OS which is basically Android for Tablets. The Xoom has a lot under the hood that makes it comparable to iPad like 4G from Verizon, Flash, and a larger display (10.1 inches). It's also got a 1GHz Tegra dual core processor and 1GB of RAM to boot. Not bad Motorolla not bad.
Notion Ink Adam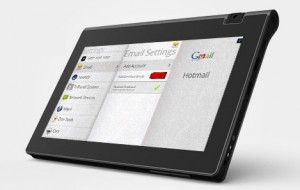 This tablet was the first of the bunch to actually go on sale. It boasts a Pixel Qi screen which allows you to turn the back light on and off enabling daylight reading. It also has a custom Android interface and will be upgrading to Honeycomb. Ad to that a 1GHz Tegra dual core processor and swiveling 3.2 MP camera and you have an inexpensive rival. The most expensive 3G + wifi version will run you only 500 bucks. Plus its got a whole slew of ports including HDMI, USB (x2) and Micros USB.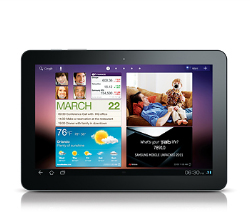 Samsung Galaxy Tab 10.1
The Samsung Galaxy Tab 10.1 will have Honeycomb with Samsung's "Touchflo" customization. It will be super thin at only 8.6 mm which is slightly thinner than the iPad2 which comes in at 8.8mm. It also has a dual core 1GHz processor and front and rear cameras of course.

Playbook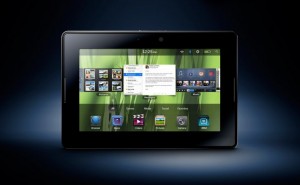 The Playbook is RIM's definition of a tablet and I think its a pretty good one. The OS will be RIM's so it's neither Android or iOS. It'll be a little think at 10mm in depth. It's also smaller coming in at a more mobile 7 inches. It will also have a 1GHz processor with 1GB of RAM. Front and rear facing camera, 3 and 5MP respectively, however, the difference lies in its ability to sync with your Blackberry. We are talking contacts, calendar appointments…the works.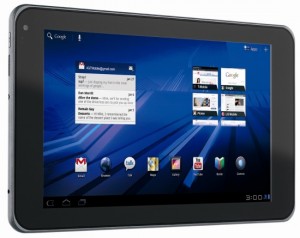 G Slate
The Gslate is another Honeycomb tablet that will be running on Tmobile's 4G network which means 1GHz dual core processor, 1 GB Ram. The screen will not be as big as the other guy's (only 8.9 in) however the display will be HD. Nothing out of the ordinary except for they sucker punch you with this little trick. It will have dual rear cameras for 3D and HD video capture. Booyah.